Update: GearChain NFT Membership ️
Update: Thank you for your support in our NFT Memberships! Please be informed that our NFT membership sales will end on November 8th.📱⌚️ 😎 The membership NFTs that remain unclaimed after November 8th will be destroyed. It means your NFTs will become more valuable as they become rarer. 🙃
Finally, the day has arrived. The GearChain Early Adopter NFT Membership is now available. This initiative offers members an opportunity to contribute to the project and earn rewards.
What are the benefits of NFT Membership?
There are three membership tiers — Bronze, Silver and Gold and each membership tier offers different benefits.
All memberships include eligibility for ICOs, Airdrops, and Beta-Tests for GearChain DApps. As a Silver or Gold member, you will receive a bonus percent for ICO/Airdrops, lottery and voting rights. Gold members will have access to VIP channels and many other benefits. A detailed comparison can be found in the table below.
GearChain Membership Benefits Comparison
How to Get NFT Membership?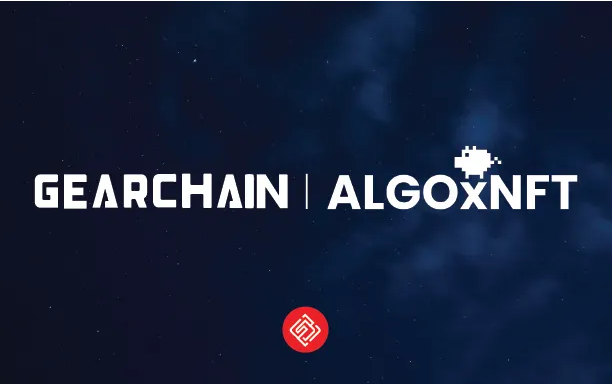 You can get the GearChain NFT Membership at the AlgoxNFT marketplace. Remember there is only a limited supply! There will also be a limited time for the sale. Act fast!
BRONZE Membership card:
➡️ Fill out the form. Click here And then, we will send you the Bronze card (one per person).
SILVER or GOLD Membership card:
Make a purchase on the AlgoxNFT marketplace. You can pay with Algorand(Algo) tokens. If you already have purchased your membership, Click here to complete the form.
➡️ Buy Silver Membership Click here
➡️ Buy Gold Membership Click here
What is GearChain?
TL;DR? GearChain is the world's first zero-code blockchain app builder platform for the supply chain. Check our website and whitepaper for more information. Request a whitelist for upcoming ICOs/TGEs.
Learn More About GearChain
WEBSITE
| |
ROADMAP
|
FAQ
|
WHITEPAPER
GearChain's Official Channels
Twitter
|
Telegram
|
Medium
|
LinkedIn