Solving the World's Circular Economy Issues with GearChain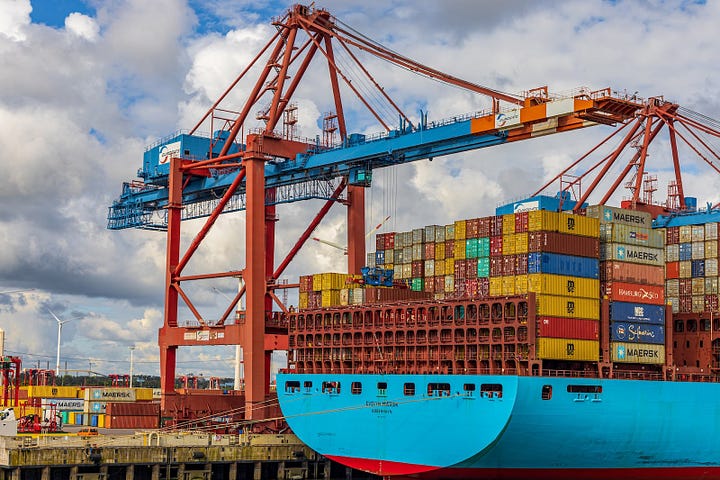 The circular economy has captured the attention of businesses and governments worldwide, promising to reduce pollution and cut costs through a system that perpetually cycles resources instead of sending them to landfill or incineration.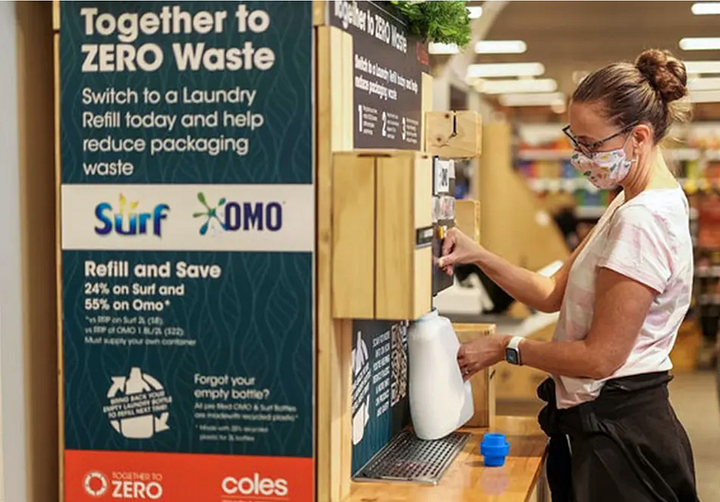 Enterprise companies like Unilever, PepsiCo and Coca-Cola have made impressive commitments to go circular. But their plans are missing the mark on what will make the greatest impact in this new economy. Their initiatives lack transparency and traceability — two key components of the blockchain.
Defining the circular economy and its benefits
The circular economy(circular supply chain) is a model that aims to generate no waste. In its most basic form, it means designing and producing products that are reusable or recyclable. It also means designing products that are easier to repair, rather than ones that are thrown away once they become broken.
It is an extension of the concept of sustainable development and takes into account that natural resources are finite, so they should be managed carefully.
The circular economy has huge potential to create jobs, reduce resource use and generate other benefits for people and the planet.
It is also a solution to the sustainability challenges that the current linear economic model faces. The circular economy has the power to boost economic growth, create more jobs and support more equitable societies. It can also mitigate climate change and resource scarcity, which are major challenges for businesses today.
Transparency and traceability are key to a successful circular economy
Transparency enables trust and confidence in business relationships, and it's essential for a successful circular economy. It enables all participants to track the movement of materials and products through the supply chain, from start to finish and back again, if necessary.
This visibility throughout the entire supply chain will help businesses make informed decisions about the materials they use, the suppliers they select and the end-of-life strategy they implement. A robust system of transparency and traceability will ensure that participants in the supply chain are held accountable for the products they create, the materials they make them with and the end-of-life strategy they employ.
This will create the incentive for businesses to make bold decisions that favor the circular economy over the status quo. Without this trust, businesses will remain reluctant to make investments in the type of technology necessary to ensure they can track product materials throughout their life cycles. They won't have the incentive to use more sustainable materials in their products and they won't feel comfortable taking bold actions that could put their reputations at risk.
Blockchain benefits in a circular economy
Blockchain technology has the potential to offer benefits around trust, transparency and traceability in supply chains. In the context of a circular economy, this means that participants to a transaction can more easily trust one another and be confident that their data is accurate, consistent and tamper-proof. These are essential components to enabling a successful circular economy.
Blockchains make it easier to share data with a wide range of parties, regardless of their technical capabilities. They also ensure that data is consistent across all its users. Finally, they are literally unhackable, which means that data is unlikely to be altered without the consent of all stakeholders. When coupled with technologies like the Internet of Things (IoT) and artificial intelligence (AI), blockchain can create a system of transparency and traceability that ensures all participants comply with the rules of the circular economy in a way that's easy to verify.
GEARCHAIN: Real-world applications with the blockchain in a circular economy
GearChain — zero code blockchain app builder for SCM — can help any company to easily build a more transparent and trustworthy system for a circular economy.
For example, it can trace the journey of certain perishable foods from farm to table, tracking the food's location and status for the entire process to ensure it doesn't spoil and can be disposed of appropriately if it does.
Our zero-code, yet customizable solution is built on Permissionless public chain, an open-source blockchain that enables companies to set up their own supply chain and create trusted connections between participants with our DApps permission control functionality. The blockchain will enable companies to offer customers more transparency into their food's journey and enable them to trust that their food won't be wasted in any way along the way.
Conclusion
GearChain blockchain is an excellent platform for increasing transparency and traceability in the networked supply chains that drive the circular economy. The platform has the potential to drive change in supply chains by creating new levels of trust, enabling all participants to view the data that matters to them and reducing the potential for fraud and error. Our blockchain technology has the potential to help build an open, decentralized and sustainable economy. Through our ecosystem, fraud can be reduced, transparency is increased, trust can be enhanced, and a circular supply chain can be established.
What is GearChain?
GearChain is the world's first zero-code blockchain app builder platform for the supply chain. Register a whitelist for upcoming ICOs/TGEs.
Learn More About GearChain
WEBSITE
| |
ROADMAP
|
FAQ
|
WHITEPAPER
GearChain's Official Channels
Twitter
|
Telegram
|
Medium
|
LinkedIn