GearChain Early Adopter NFT Membership is Coming!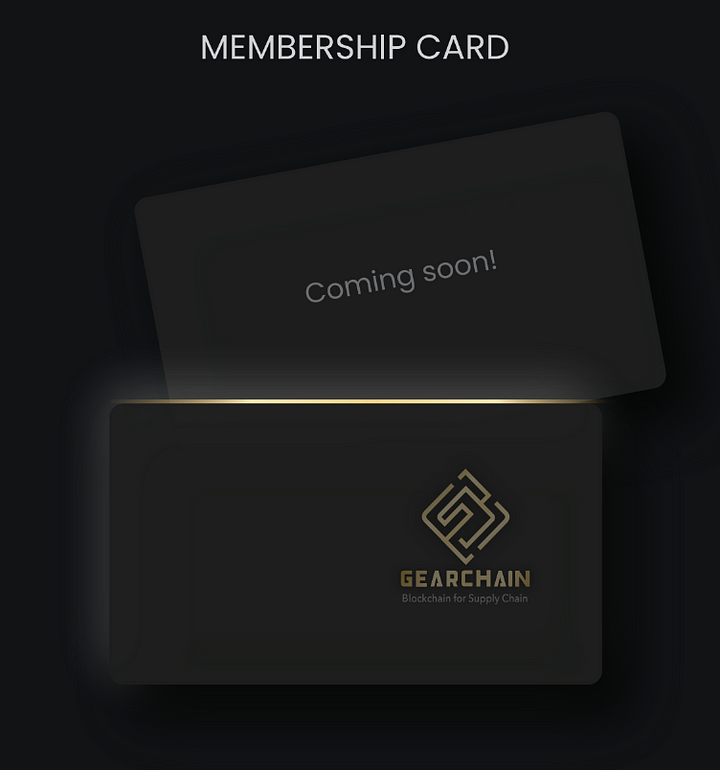 It's time for our first promotional event! We are taking our first steps towards the actual sales events.

With the Early Adopter membership, you support our vision and trust us. Calling all innovators and early adopters! We want to reward those who were with us from the start! To do this, we are launching our Early Adopter Membership NFT next week!
Early adopters who successfully mint one of our early adopters membership NFTs will have access to near term and enduring benefits — including exclusive access, voting rights, airdrops, rewards, TGE(ICO)s, lottery tickets and many more!
What is the date of the NFT membership event?
👉 October 24th, 2022 (UTC-8hrs., Pacific Standard Time)
Where can I find the announcement?
We will only announce GearChain Membership programs via our official social media channels, including Twitter, Telegram, Medium, and Linkedin.
👉 GearChain Twitter
👉 GearChain Telegram
👉 GearChain Medium
👉 GearChain LinkedIn
Is there anything to prepare?
Make sure you have an Algorand wallet on hand.
👉 Sign up the MyAlgo Walllet
👉 Sign up the Pera Algo Wallet
What else can I do in the meantime?
GearChain is a World First Zero-code Blockchain App Builder for Supply Chain Management. You should sign up for our whitelist if you haven't already, as we are approaching the next TGEs and rewards.
👉 Apply for the Whitelist
Learn More About GearChain
Twitter
|
Telegram
|
Medium
|
LinkedIn